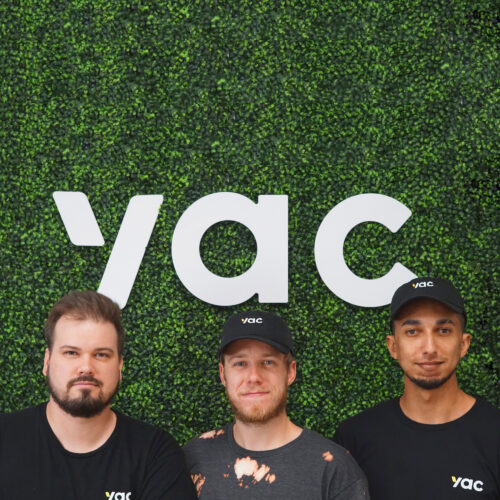 Yac
Eliminate Meetings with Voice Messages
Yac is asynchronous voice messaging for eliminating meetings.
The tool provides remote teams with a voice communication platform to connect instantly with each other whether or not they respond in real-time.
Users can send a message and attach a photo, video, or screen recording with annotations and their voices on top of it. This helps people working from home feel more connected to their team without the interruptions or distractions of traditional messenger platforms.
Yac helps people across the world cut down on the hassle of having unnecessary meetings.
Founders:
Justin Mitchell + Hunter McKinley + Jordan Walker
Tags: B2B, SaaS, Future Of Work